SI SYSTEM
To satisfy the customer's demand from Initial system proposal to Design, operation, and maintenance, A lot of "Application", "Experience of using multi-vender", and "System development results" is used. And, it invents the system construction lumped together.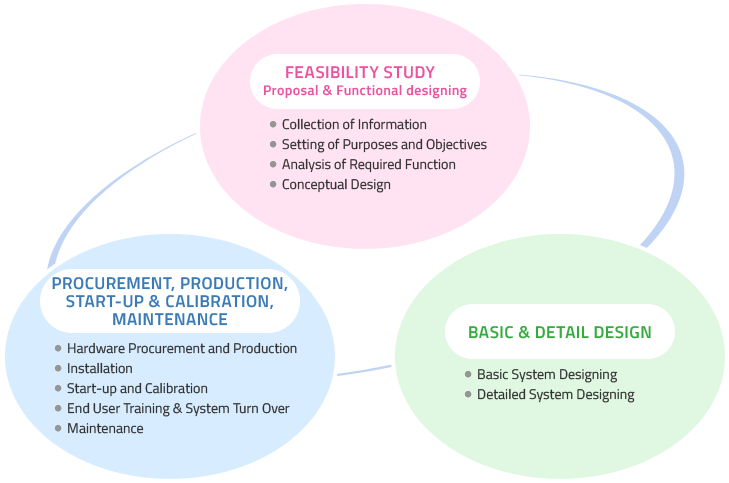 Regular deal
Overseas Entrusting Operation

In some instances, HINO SYSTECH entrusts the partner factories in China ( Dalian ) and Singapore with the manufacturing of the control panels.

Operations for Public Agencies

HINO SYSTECH has a great deal of experience in product delivery, new facility construction along with repair and upgrade work, not only for the third sector, but also for public agencies.