Instrumentation & Electrical Works
We provide a total solution, including the electric work for power control in the plant or factory or instrumentation work for instrument panels or decentralized control system, from middle scale to large scale.
We can also handle requests for the modification of panels in sites, even in the case that they are not our products. If you have any question or would like further information, do not hesitate to contact us.
Our engineers will be very supportive in providing you with a proposal or consultation.
1. Instrumentation & Electric Work Design and Execution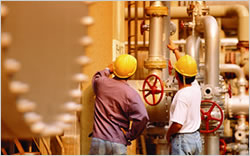 HINO SYSTECH provides a wide range of systems from information systems for plant or building instrumentation to control systems for terminal equipment. It also performs instrumentation & electrical work design and implementation. This includes the installation of panel instrumentation, the arrangement of cable pipes, cable racks and cable ducts, the wiring and connection of cables, and installation and replacement of machines.
2. Work Execution Management
The electric work implementation and process management is done on site, which ensures that we maintain the highest quality. For this purpose, we should be versed in all the things such as the understanding of work method, compliance with regulations, work execution management, process management and safety management, etc.
HINO SYSTECH has top-rate, highly skilled technicians, who can supervise the management on site, along with providing instructions and supervisory operations.
3. Panel Modification Work at Site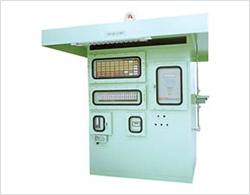 HINO SYSTECH modifies or repairs the panels, regardless of whether or not they were manufactured by HINO SYSTECH. These works are usually required for facility addition or expansion.
HINO SYSTECH is able to respond to various work requests from component change work in the sensor or transmitter to work that maintains safety and operability to the panel works. This is required in the renewal such as from relay to sequencer, or from switch to touch panel.
On site work always follows the rule of "safety first", and therefore after the detailed preliminary discussion with our client, we thoroughly check the work environment, the work to be carried out including all procedures. During implementation we execute the work carefully making sure that there is no affect to any machines that may be in operation.
Also, HINO SYSTECH is able to provide remote instruction and supervisory operation in the modification or repair for work for overseas customers.