HINO SYSTECH forms partnerships with foreign companies to expand its business fields and continue to deliver products and services both in and out of Japan. HINO provides a wide range of services from the initial planning to after sales support. In addition, it offers training courses given by HINO engineers.
Siemens AG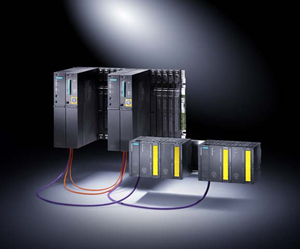 Siemens AG (Main Office in Berlin and Munich in Germany) is a global corporation in the electric and electronics industry.
HINO SYSTECH has been designing, manufacturing and selling control panels using the PLC manufactured by Siemens since the beginning of the 1990's and in 2011, HINO SYSTECH concluded the solution partnership contract with Siemens. HINO SYSTECH will provide automated products fully utilized in every industrial field from the product manufacturing site to the management level.
Low-Voltage Control Equipment
Siemens has downsized the control panels with a product line-up which contributes to a reduced wiring arrangement.
All the control panels conform to the required specifications in many countries. For example, circuit breakers, which conform to IEC/UL/CSA standards and can be employed universally.
Industrial Automation System
Siemens provides a diverse number of CPU and I/O products for a wide range of applications, with PLCs that have excellent flexibility and expandability.
Siemens provides duplex PLC systems where a unique event synchronization method and a hot standby method have been employed.
Safety Control System
Siemens provides safe PLCs where the standard control program can be used together with the safety control program, and both the standard communication and safety communication have been achieved on the same network.
Siemens's safety related products have obtained TUV certificates and conform to the highest levels of international safety related standards.
Integrating the safety related control into the general control, provides high-level safety and flexibility, which creates an effective engineering environment.
SCADA SOFT WinCC
Server duplex or client/server system can easily be built.
Integrating it into the PLC development environment maximizes development effects such as in tag sharing or diagnostic message automatic preparation function.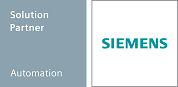 HIMA Paul Hildebrandt GmbH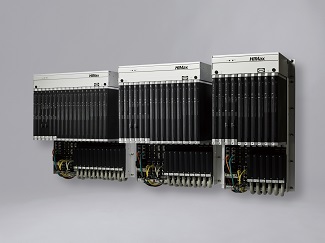 HINO SYSTECH provides several globally recognized products such as an Emergency Shutdown System ( ESD ), a Turbo Machine Control (TMC), a Burner Management System ( BMS ), a Pipeline Management System (PMC), a Fire & Gas System ( F&G ) and a High-integrity pressure protection systems (HIPPS) with the partnership of a German company, HIMA. All of which are popular and well known for their reliability.
HINO SYSTECH's technologically advanced engineering allows the company to meet client demands not only for the selection of the machines, but also for the system plan, design, manufacturing, operation and any adjustments that may be required.
The systems that base the manufacturing on international standards, can be integrated with the main DCS systems.
For instance, using the standards such as OPC, PROFIBUS and Foundation Filed Bus, HINO SYSTECH can provide a superior solution with the use of advanced technologies.
Detector Electronics Corporation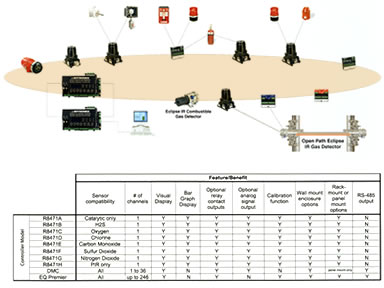 HINO SYSTECH provides high-quality fire detection and gas detection systems manufactured by Detector Electronics Corp., an American company.
HINO SYSTECH, as a representative of Detector Electronics Corp. makes the products available for sale in Japan, including all services and support.
GE Fanuc Intelligent Platforms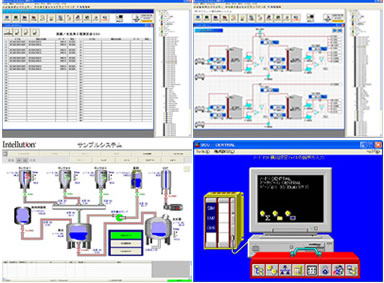 As a system integrator of GE Fanuc package software iFD, HINO SYSTECH provides PA ( Process Automation ) / FA ( Factory Automation ) Monitoring & Control Systems. The engineers of HINO SYSTECH are able to respond to the requirements from clients not only for the design, manufacturing and operation adjustment, but also for system expansion.

Appleton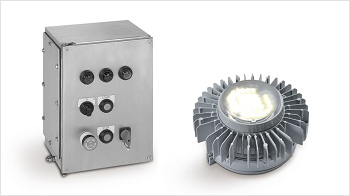 Appleton/ATX is an explosion-proof equipment brand with a rich product group, the backbone of which is Emerson, a world-scale electric and electronic equipment manufacturer located in Saint Louis, Missouri, USA. As an Emerson-certified company, we design, assemble and inspect their products in Japan. We have shortened delivery times and reduced prices drastically in a situation where long lead time and the high prices of foreign explosion-proof equipment was previously an issue.